Newest Videos
Random Videos
Newsletter
Girl gets vacuumed by a car
You can only vote for a content once a day.

Other Videos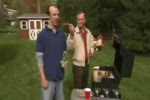 Hotdogs for homophobe
A funny video that showcases some of the traditional and closed knit views of men on homosexuality.
Uploaded: 2007-06-28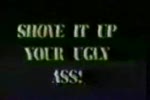 Crazy car dealer
This is definitely not a good way of advertising your services.
Uploaded: 2007-08-02
Comments:
You must be logged in if you want to post a comment.