Newest Videos
Random Videos
Newsletter
Football is better than sex


Guys loves to play with his ball than with his girlfriend


Back to origin
You can only vote for a content once a day.

Other Videos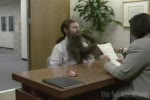 Mobile beard
I dont know if im going to feel gross but definitely the man has some weird skill and talent.
Uploaded: 2007-06-29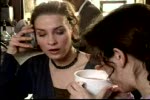 Extreme Proposal
I cant imagine anyone else proposing like this he is indeed crazy and yet the thing it was really sweet.
Uploaded: 2007-07-16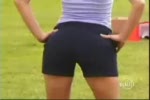 Sexy golf lesson
Golf instructor teaches his students more than just putting lessons
Uploaded: 2007-07-23
Comments:
You must be logged in if you want to post a comment.