Newest Videos
Random Videos
Newsletter
Homer Simpson builds a BBQ
You can only vote for a content once a day.

Other Videos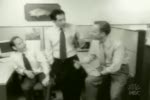 Sexual Harassment
Asking your officemate for a date while avoiding getting a sexual harassment lawsuit
Uploaded: 2007-08-07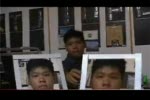 Illusion with pictures
Cool video! This guy using tricks to pull off pictures illusion.
Uploaded: 2008-01-23
Comments:
You must be logged in if you want to post a comment.