Newest Videos
Random Videos
Newsletter
Dumb guy applying fo get a job


Sometimes people are just so dumb that they themselves dont know it.


Back to origin
You can only vote for a content once a day.

Other Videos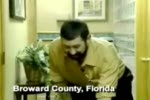 Turtle does tricks
A doctor trained his turtle to do tricks. This turtle is really smart.
Uploaded: 2008-01-23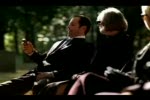 Cell phone karma
If you think cellphone karma is not real, watch this clip and think again.
Uploaded: 2007-08-02
Comments:
You must be logged in if you want to post a comment.