Newest Videos
Random Videos
Newsletter
Wrong technology, wrong time


The wrong technology at the wrong time can really be embarassing as show in the video.


Back to origin
You can only vote for a content once a day.

Other Videos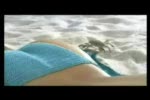 Smart crabs
A group of smart crabs that knows when to take advantage when a situation presents itself.
Uploaded: 2007-07-09
Comments:
You must be logged in if you want to post a comment.