Newest Videos
Random Videos
Newsletter
Ways to say congratulation
You can only vote for a content once a day.

Other Videos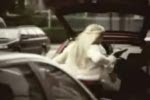 30 minutes of activy
An effective way to burn out those calories is to chase off your bag snatcher
Uploaded: 2007-08-02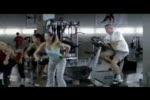 Right motivation
Sometimes all you need is the right type of audience and the right kind of motivation.
Uploaded: 2007-06-28
Comments:
You must be logged in if you want to post a comment.