Newest Videos
Random Videos
Newsletter
Katt Williams comedy show
You can only vote for a content once a day.

Other Videos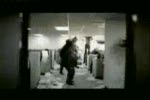 How to boost employee
I dont know if its a moral booster but hiding the beers in the office was a huge mistake.
Uploaded: 2007-08-07
Comments:
You must be logged in if you want to post a comment.